Black Eagle Consulting
Black Eagle Consulting is one of the largest and most-respected construction and geological engineering companies in the State of Nevada. Their team of experts have worked on some of the largest projects in the area, some of their work includes sites like Renown Hospital, Argentina Hall at the University of Nevada Reno, Tahoe-Reno Industrial Center, as well as many of the schools in the area.

The Black Eagle team of experts provides geotechnical engineering and construction inspection services for a wide variety of transportation, power plant and utility, industrial, commercial, and residential projects.
Website Details
Client
Black Eagle Consulting
Website
www.BlackEagleConsulting.com
When we were contacted by Black Eagle Consulting, we knew we were dealing with a team of industry experts, but it was clear their website was outdated and needed to be brought back to life to reflect the level of quality and services they provide to Northern Nevada. Not only did they want a website that could market their services, it was important to them that their new website provided some specific functionality, some of the features they were looking for included being able to share pictures of their projects and the ability to post available employment opportunities.

Looking through the website they had in place, we were not only shocked at the amount of work and the size of projects Black Eagle was delivering on, we noticed many aspects of the website that could be improved beyond the design to ensure their team's new website was setup for success for them.
Website Hosting

Protecting the investment and ensuring marketing efforts are operating at optimal performance.

SEO

Delivering organic traffic through advanced SEO strategies that search engines love.

Web Development

Unmatched development process resulting in a high-performance customized website.

UI Design

Bringing creative ideas to life and designing the perfect website with high-fidelity mockups.

UX Research

Gathering data to architect the most effective site structure to support the business.

Digital Strategy

Pairing all digital marketing efforts with a digital strategy tailored to the goals of the business.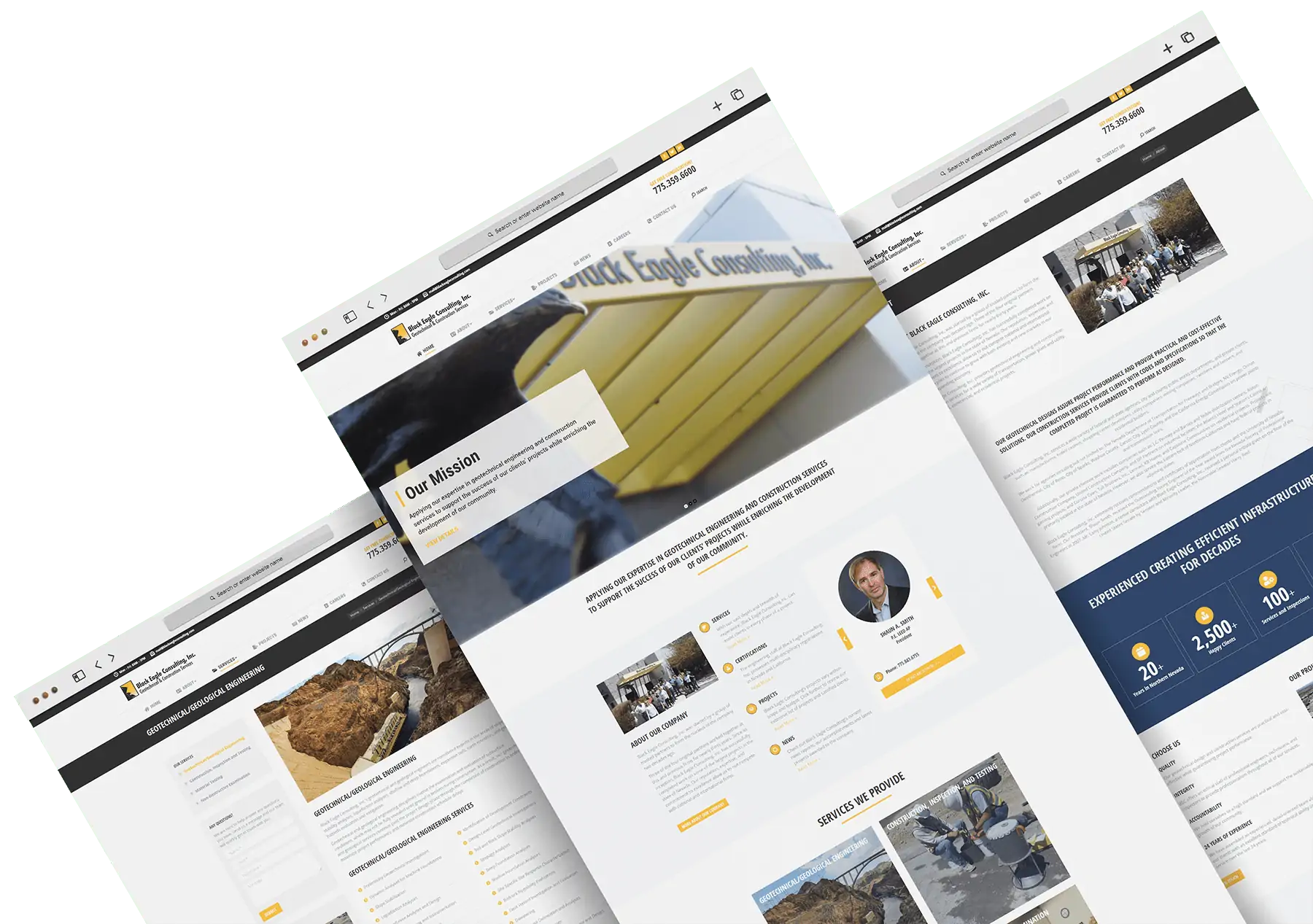 When assessing what needed to be built for Black Eagle, it was obvious that a CMS system like WordPress would be most beneficial. We developed a custom theme that not only gave their brand a new look, but equipped them with a fast loading and high-performing site that could easily handle all of the images, content, and updates they would be adding to the site.

Before we delivered the new site, we were able to optimize and migrate all of the images they had used over the years. We built some custom functionality that would all them to post jobs and manage their recruiting without having to mess with any code or creating new pages. We also setup an easy way for them to post updates on their work, as well as newsletters that they could easily post and share amongst their team.

Working with Black Eagle Consulting was an absolute pleasure, and it was an honor being able to help equip them with a new digital game plan that will go to work for their company for many years to come!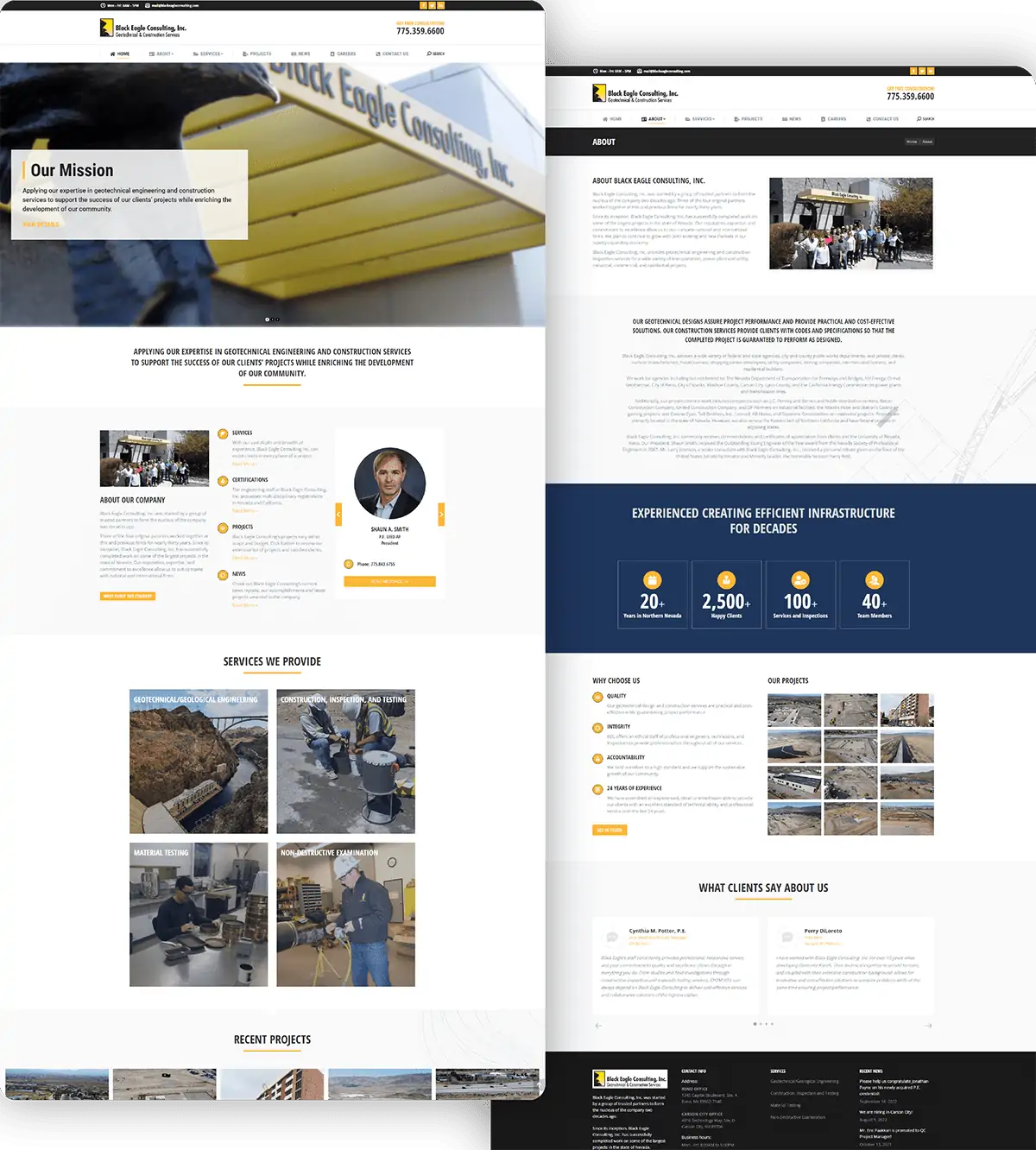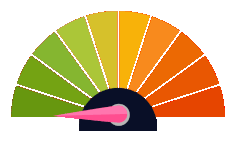 Built from Scratch for Maximum Quality & Performance
Equipping our clients with the most advanced technology in the business.
WordPress

Oxygen Builder

HTML

CSS

JavaScript

PHP

MySQL

Tailwind CSS

WPMUDEV

Cloudflare

Cloudflare SSL

Defender Pro

MonSpark

FlowMapp

Adobe Photoshop

Adobe Illustrator

Google Tag Manager

Google Analytics

Google Fonts

RankMath

Semrush

Perfmatters

ShortPixel

Happy Files

"Stack Mode Marketing Group helped Black Eagle Consulting, Inc. build a brand new website. They were very helpful, accommodating, knowledgeable, and quick to respond! We would recommend them to anyone needing website help or marketing services. Thank you, Stack Mode!!"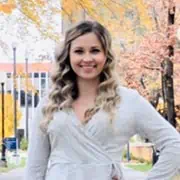 Samantha Samuelson