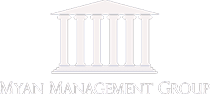 Dickson Commercial Group
Dickson Commercial Group is a locally owned and operated full service commercial real estate firm that is known for producing results and has been serving the community for nearly 40 years. Their multifamily property management department is a top choice for investors in the Reno market due to their industry experience, area expertise, and the level of quality they deliver to their clients.

This seasoned group of real estate professionals offers broad based market knowledge, proven problem solving capabilities, and resourcefulness with a complete focus on commercial real estate.
Website Details
Client
Dickson Commercial Group
Working with a company like Dickson Commercial Group is always a pleasure, DCG is one of the most-respected and well-known commercial real estate brokerages in the area. They were already a well-established business and we were brought on to help build a new site for the multifamily management department. Because of our experience working with multifamily communities and the marketing strategies that are most successful for these businesses, we were excited to get to work on this project.

As with any real estate website project we take on, it was important to execute a detailed Discovery phase that would allow us to discover some of the top competitors in the market, as well as the different multifamily management tools and technologies that would need to be integrated into the new site. Before getting to work on the new site, it was important to get an understanding of the technology they already had in place to develop a website that would integrate with that technology and provide a seamless experience for the multifamily management team in their office.
Website Hosting

Protecting the investment and ensuring marketing efforts are operating at optimal performance.

Copywriting

Delivering engaging and results-driven content that captures the attention of the audience.

Graphic Design

Capturing the attention of the audience and delivering the message through creative design.

Google Ads

Getting in front of customers when they are most likely to do business and ready to buy.

Facebook Ads

Making connections and engaging with customers on the largest social media platform in the world.

Web Development

Unmatched development process resulting in a high-performance customized website.

UI Design

Bringing creative ideas to life and designing the perfect website with high-fidelity mockups.

UX Design

Low-fidelity wireframing process to increase usability and maximize conversion opportunities.

Digital Strategy

Pairing all digital marketing efforts with a digital strategy tailored to the goals of the business.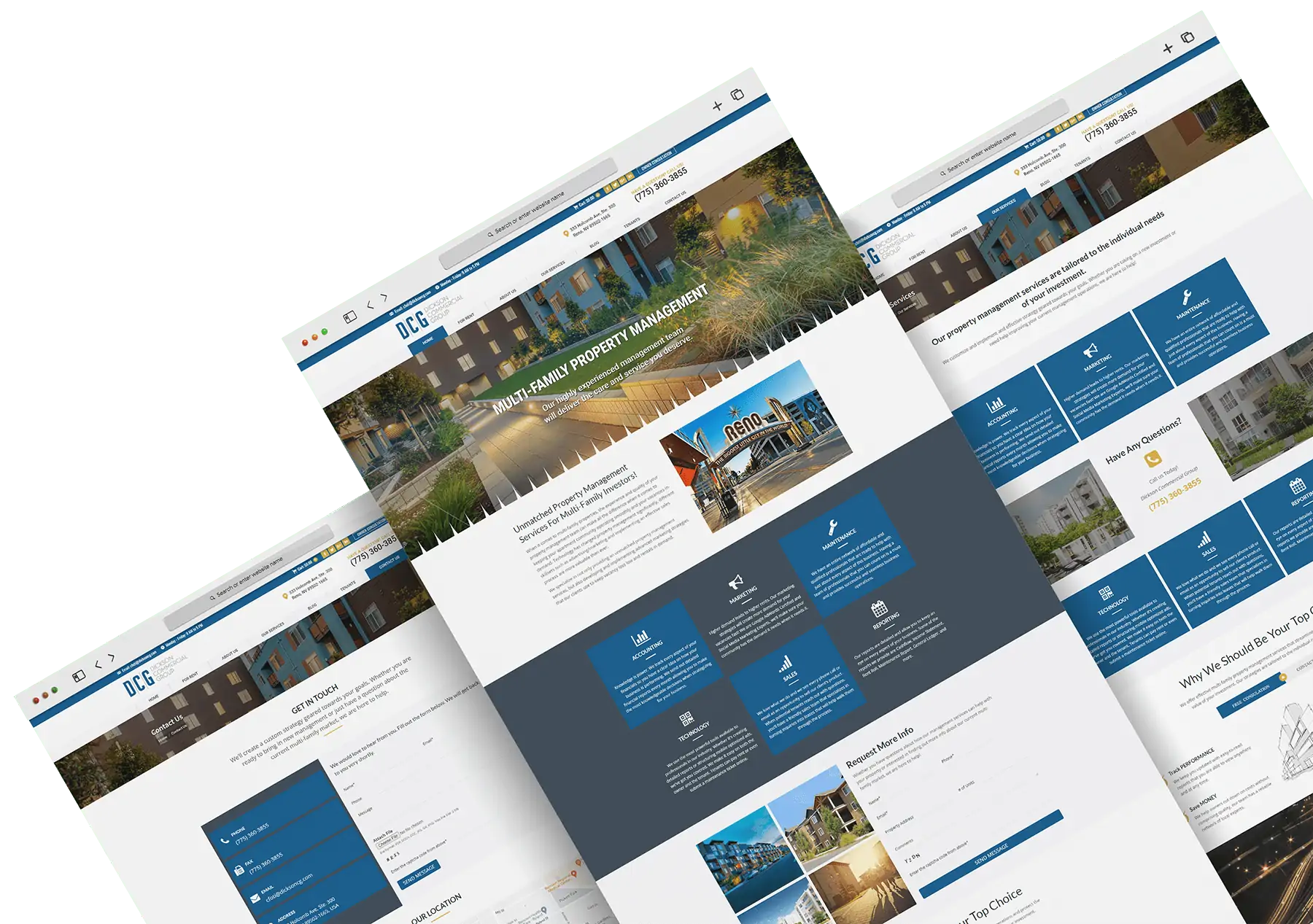 By the time we got done with the new site, the multifamily management team a DCG had a modern and useful site to help manage their multifamily marketing and operations. The site was designed to be consistent with the branding that had already been established by DCG for nearly 40 years.

We delivered a site that would successfully allow them to market their available rentals to the community. Custom WordPress modules were developed to provide an easy way to upload new properties to the website. Each property that was uploaded automatically had it's own property page created, giving them the ability to create custom landing pages to assist with their marketing efforts.

In addition to the marketing features, we also integrated the technology they were currently using into the new site. We connected AppFolio so that it seamlessly integrated with the features and tools on the new website. We also created some tenant-specific features that would allow tenants to use the new website to submit rental applications, maintenance request, move-in inspection forms, rental payments, and much more.

Developing the new site for the multifamily management team at DCG was a lot of fun, we were able to successfully accomplish our goal of equipping them with a website that not only had the functionality to help manage operations and marketing efforts, but also a website that matched their current branding and already well-established business that is so well-known throughout the community.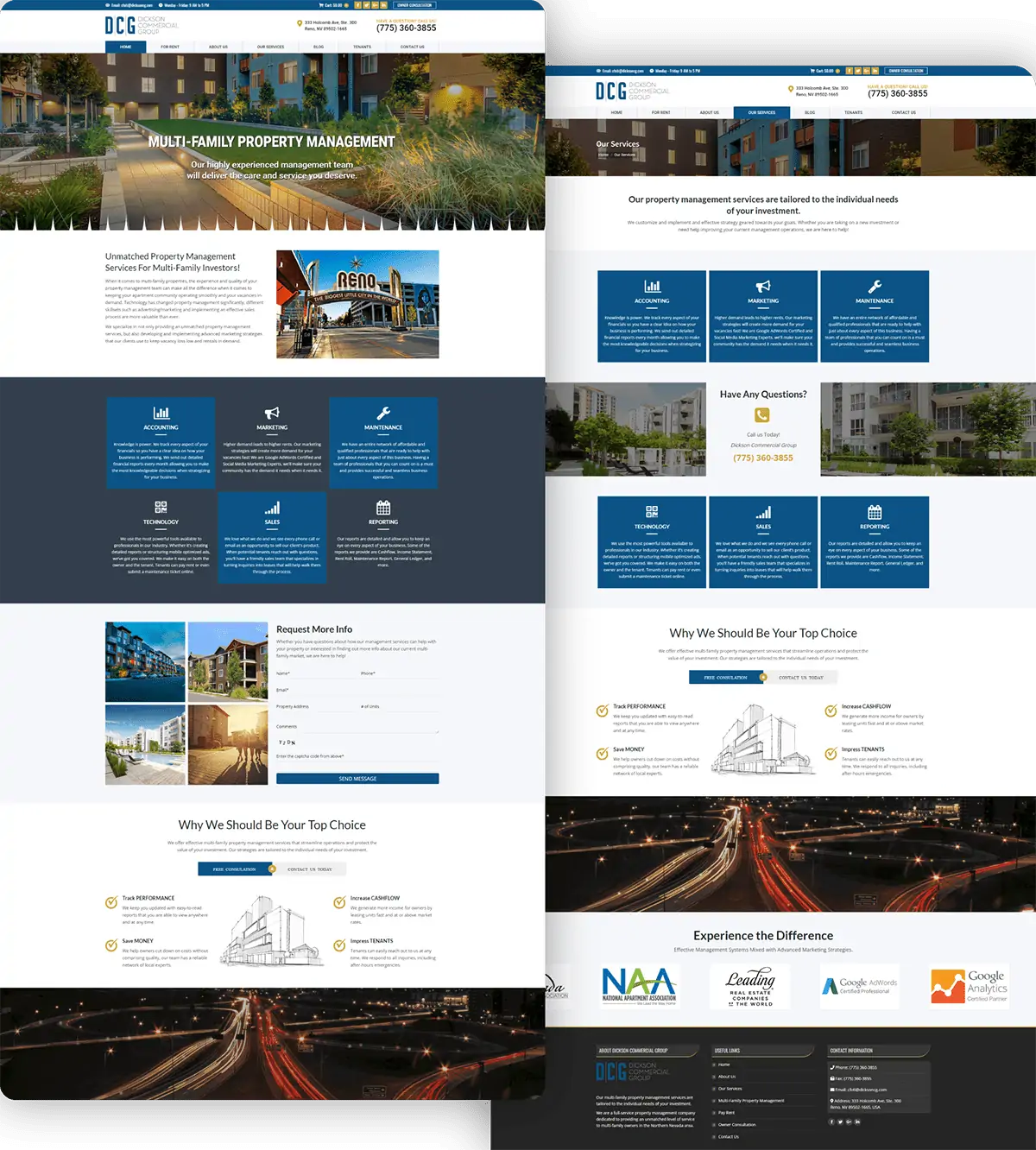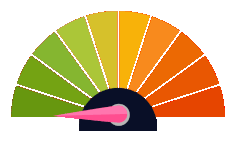 Built from Scratch for Maximum Quality & Performance
Equipping our clients with the most advanced technology in the business.
WordPress

VS Code

Oxygen Builder

HTML

CSS

JavaScript

PHP

MySQL

Tailwind CSS

WPCodeBox

WPMUDEV

Cloudflare

Cloudflare SSL

Defender Pro

MonSpark

Google Analytics

Google Fonts

Facebook Pixel

RankMath

Perfmatters

ShortPixel

Happy Files

Google Ads

Facebook Ads

"Stack Mode started with a generous questionnaire that really drills down on what is important to your business and where you see it going. They really got to know us and incorporated our ideas into our website perfectly. In addition to our new website, they developed an amazing CRM to help streamline our workflow!"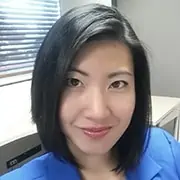 T. Tran