Kramer's Midtown
Kramer's Midtown story began when Kramer Properties acquired the under-performing property in the busy MidTown area of Reno, NV. After a $2.5m renovation, Kramer's Midtown opened its doors as the only boutique motel in the area and located directly on the main S. Virginia Street.

Kramer's Midtown not only offers location and quality, there really is nothing else like it in the whole City. Check into your room and you will walk into high-end renovations and designer fixtures. The clubhouse offers a custom pool table, spacious lounge/work areas, and their famous neon-lit outdoor patio facing all the action on S. Virginia. Take a walk around the property and you will find several unique hand-painted murals showcasing the amazing work of local artists. Step outside your room and you are within walking distance of over 250+ local businesses, including some of the best shopping, dining, and entertainment that Reno has to offer.
Website Details
Website
www.KramersMidtown.com
We were brought on to help develop a digital marketing strategy and new website for Kramer's Midtown shortly before its grand opening. During the initial research and discovery phase, it was an amazing experience to get to watch the transformation of the property that eventually opened as one-of-a-kind boutique motel. We knew going into this project that we were dealing with a crowded industry, Reno, NV is filled with high-end casinos and unique Airbnbs with some of the most breathtaking views in areas with the highest demand. We also knew we were up against the fact that most travelers have specific websites they are familiar with when it comes time to book a vacation, so we had to think outside the box to get this amazing location some traction right out of the gates.

Of course, one of the biggest aspects of this project was to develop a booking system that would allow Kramer's Midtown to book and manage their own reservations. Because the location is in such an amazing spot that is surrounded by outdoor activities, unique-local businesses, and some of the most well-know large casino destinations, it was also important that the website had a way for potential guests to land on the website and get a feel for the experience they would be signing up for when booking with Kramer's Midtown.
Website Hosting

Protecting the investment and ensuring marketing efforts are operating at optimal performance.

Graphic Design

Capturing the attention of the audience and delivering the message through creative design.

Google Ads

Getting in front of customers when they are most likely to do business and ready to buy.

Facebook Ads

Making connections and engaging with customers on the largest social media platform in the world.

SEO

Delivering organic traffic through advanced SEO strategies that search engines love.

Web Development

Unmatched development process resulting in a high-performance customized website.

UI Design

Bringing creative ideas to life and designing the perfect website with high-fidelity mockups.

UX Design

Low-fidelity wireframing process to increase usability and maximize conversion opportunities.

Digital Strategy

Pairing all digital marketing efforts with a digital strategy tailored to the goals of the business.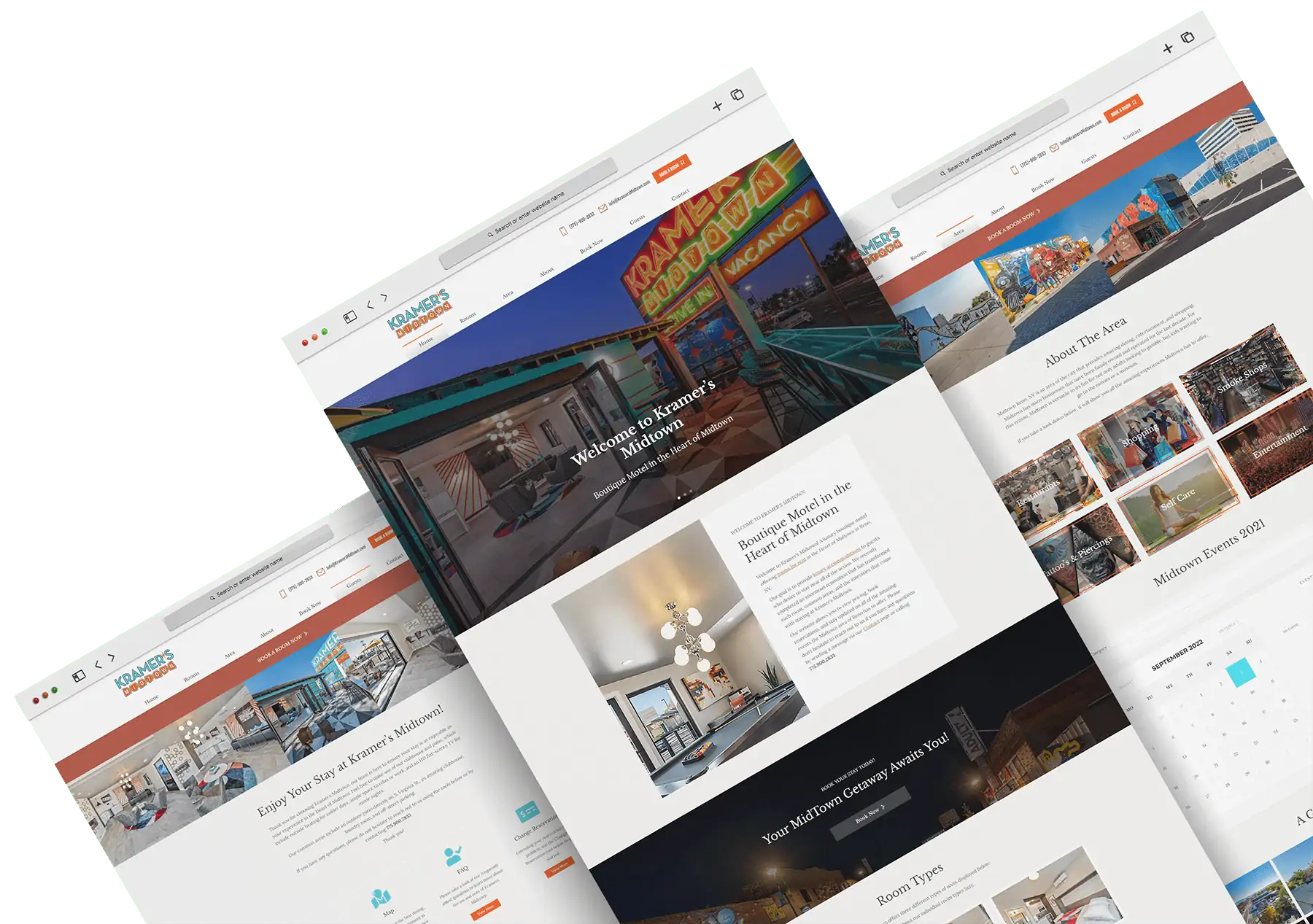 The new website turned out amazing and accurately reflected the vibe you could expect to experience when visiting Kramer's Midtown. We developed a custom booking system that integrated with their channel manager and various other technology systems that were used to run the business.

We also built-in custom pages that provided guests with various messages through out their stay. From their check-in to their check-out, Kramer's Midtown was able to engage with their guests and provide a 5-star quality of service using the new technology we had setup. We even developed an online form that would allow guests to order more towels, pillows, or get help with just about anything they needed.

In addition to the front-facing technology, we also built an operations management application that would allow them to schedule staff, assign job duties, manage/order inventory, track revenues/occupancy, and more. Kramer's Midtown did not have an office on-site, so this extra capability was very helpful and allowed Kramer's Midtown to operate efficiently and effectively as a team, which came across to their guests and was reflected in how nicely the property always remained up kept.

Getting Kramer's Midtown all setup with the right tools and technology was first priority but, once we had everything set up, we also handled their digital marketing campaigns. From their SEO to their Google & Facebook advertising campaigns, we worked closely with Kramer's Midtown to ensure their business was a success.

Kramer's Midtown is a one-of-a-kind place in a one-of-a-kind location so we had a blast teaming up with them for their marketing needs. If you are ever in the MidTown Reno, NV area, you should definitely stop by and check them out!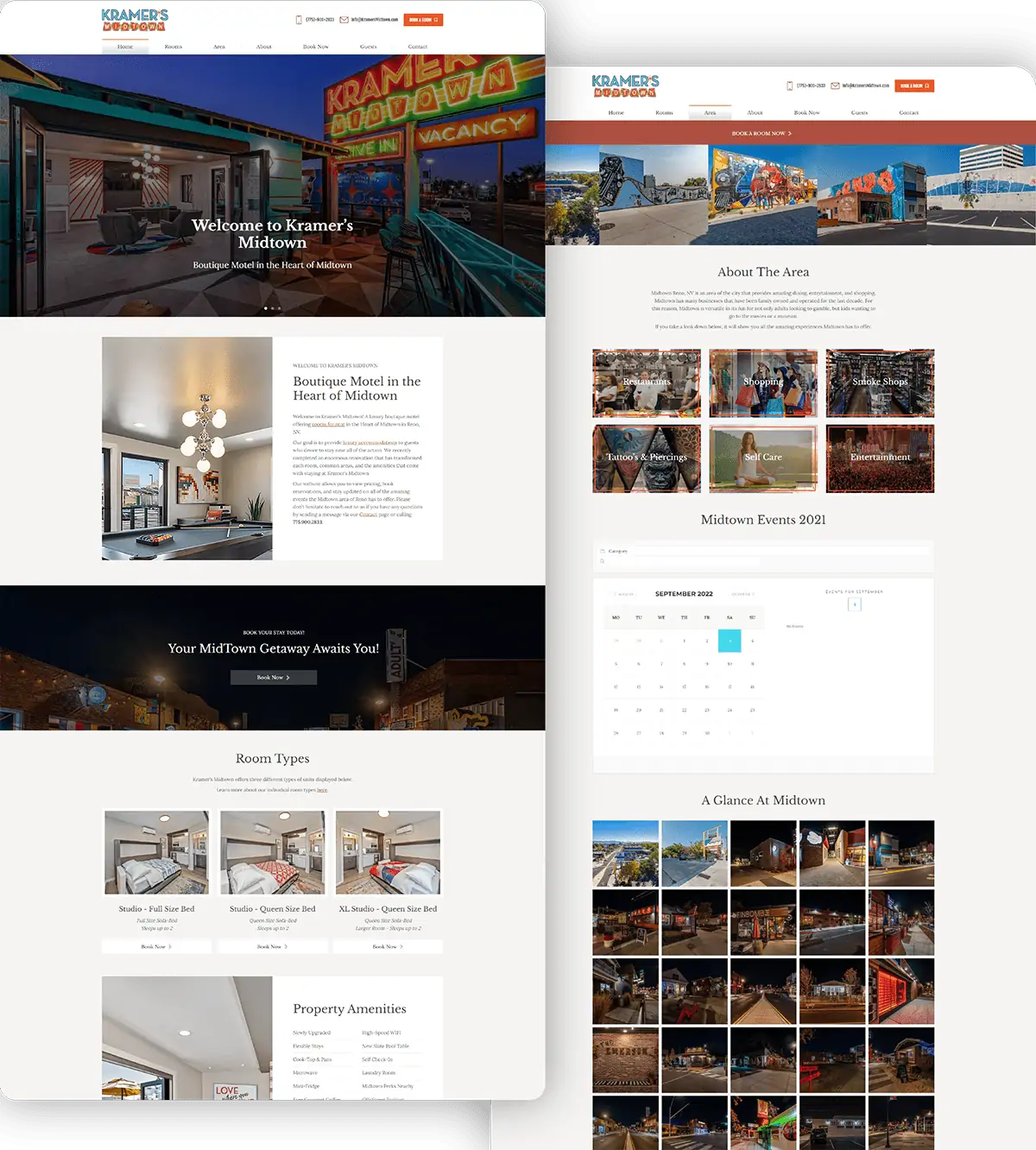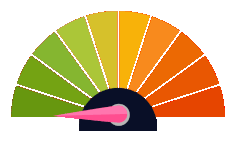 Built from Scratch for Maximum Quality & Performance
Equipping our clients with the most advanced technology in the business.
WordPress

HTML

CSS

JavaScript

PHP

MySQL

WPCodeBox

WPMUDEV

Cloudflare

Cloudflare SSL

Git

Defender Pro

MonSpark

Figma

Claritee

Adobe Photoshop

Adobe Illustrator

Google Analytics

Google Fonts

RankMath

Perfmatters

Happy Files

Google Ads

Facebook Ads

"Stack Mode Marketing Group helped Black Eagle Consulting, Inc. build a brand new website. They were very helpful, accommodating, knowledgeable, and quick to respond! We would recommend them to anyone needing website help or marketing services. Thank you, Stack Mode!!"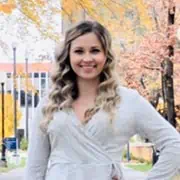 Samantha Samuelson