Western Nevada Management
Western Nevada Management is one of the largest property and HOA management companies in Northern Nevada. Their state-of-the-art technology and years of experience is one of the top reasons large community owners love working with Western Nevada. Western Nevada Management is the team of professionals responsible for managing some of the largest and most-recognized communities in the Reno/Sparks area, some of the associations they manage include Wyndgate Village, Arlington Towers, Mayberry Townhomes, and more.

In addition to their property and HOA management services, Western Nevada has a team of real estate professionals ready to assist buyers and sellers in the Reno/Sparks real estate market. When it comes to real estate, whether it's sales, management, or the management of large HOA communities, Western Nevada is a team that is known for producing results due to their extensive knowledge of the local real estate market and their willingness to go above and beyond for the clients, tenants, and association members they work with.
Website Details
Client
Western Nevada Management
When we got the call from Western Nevada Management about helping them get setup with a new website and digital marketing strategy, we were excited to begin working with one of the areas largest real estate groups. When reviewing the site they had in place, we could see that their current site was definitely outdated, but it was one of those website solutions that was built with a very specific purpose. So, even though the site was outdated, it was built-for and successful-in handling operations that were very specific to real estate and HOA management, so we knew their new site would take some custom development in order for us to deliver a new fresh look with all of the tools they had grown use to and needed to operate their business.

We knew that we didn't just have to deliver an amazing new site, we had to ensure that the site not only looked good, but provided the capabilities that would allow them to run their business. From managing properties and HOA communities, to marketing their real estate purchasing and selling services, this was a project that was going to require some advanced features that we were excited to get started on.
Website Hosting

Protecting the investment and ensuring marketing efforts are operating at optimal performance.

SEO

Delivering organic traffic through advanced SEO strategies that search engines love.

Web Development

Unmatched development process resulting in a high-performance customized website.

UI Design

Bringing creative ideas to life and designing the perfect website with high-fidelity mockups.

UX Design

Low-fidelity wireframing process to increase usability and maximize conversion opportunities.

Digital Strategy

Pairing all digital marketing efforts with a digital strategy tailored to the goals of the business.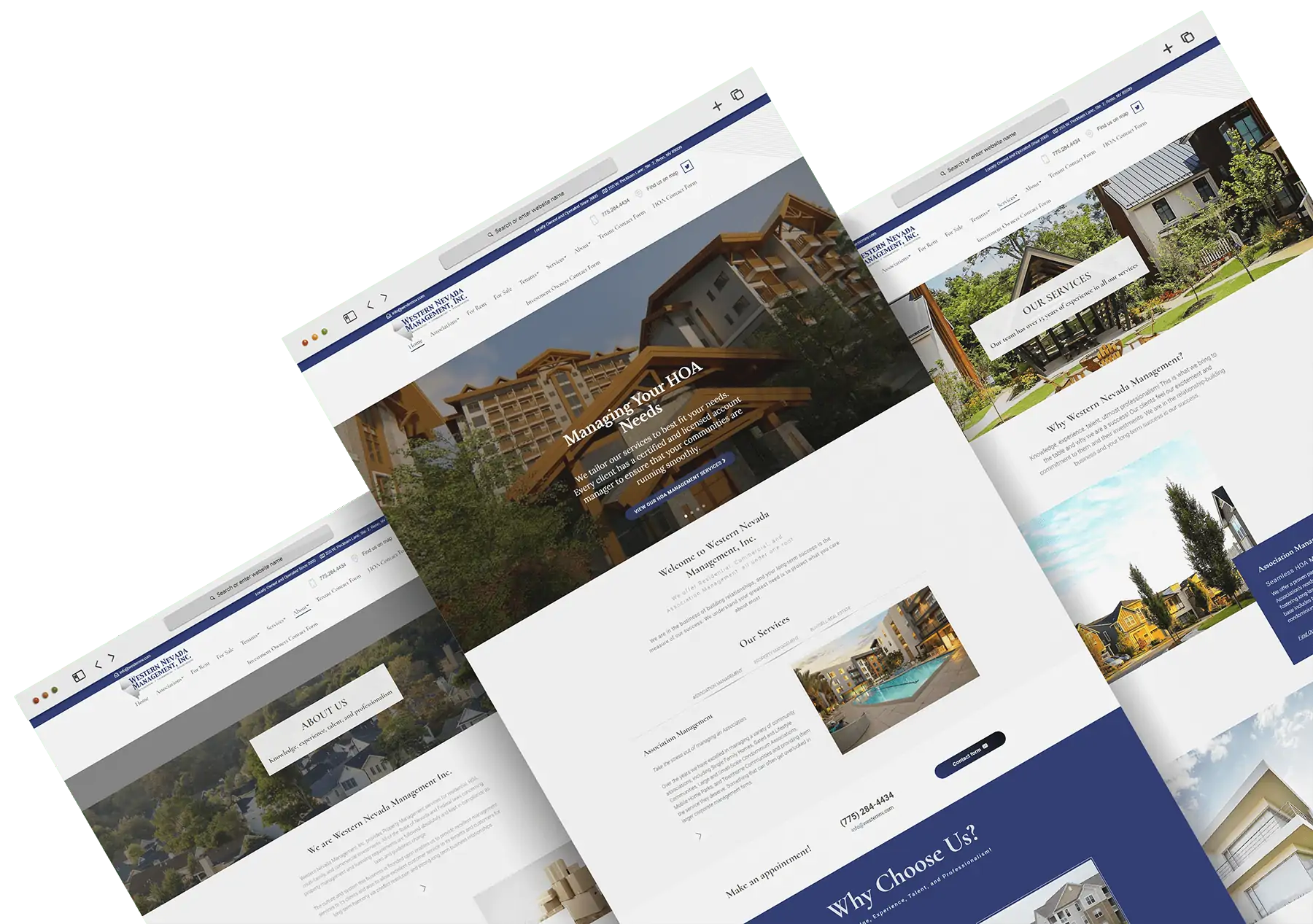 Not only were we able to give Western Nevada a fresh look with their new website, we made sure to provide a seamless transition by migrating all of their real estate and HOA data over to their new system. Because Western Nevada was responsible for the management of so much data, working with a content management system like WordPress was the obvious choice. We developed several custom modules to house the specific data they needed to run their business.

We setup separate pages for each of the HOA communities. We made sure permissions could be managed so only HOA members could access these pages. Once they had accessed the new HOA Dashboards we setup, we created a system that housed all of the important documents and records that users could easily view and print from right their on the website. We also made sure their were forms in each HOA Dashboard that would allow HOA members to quickly submit questions or maintenance requests to the Western Nevada team.

On the real estate purchasing and sales side, we setup a system that would allow them to quickly easily add properties that they had for sale. Each property that was added to the system also had it's own property page, giving their team an nice way to be able to market the properties in their system.

One memorable note about this project is the new website that was built for Western Nevada was submitted to the Web Excellence Awards and we actually were named the winner for the design and functionality of the site. We received a certificate and a trophy for our work on this project and this was something we were ecstatic about!




To this day we work with Western Nevada to help them manage their site and add new features as they need them. Working with the Western Nevada team has been a pleasure and we hope to continue working together for many years to come.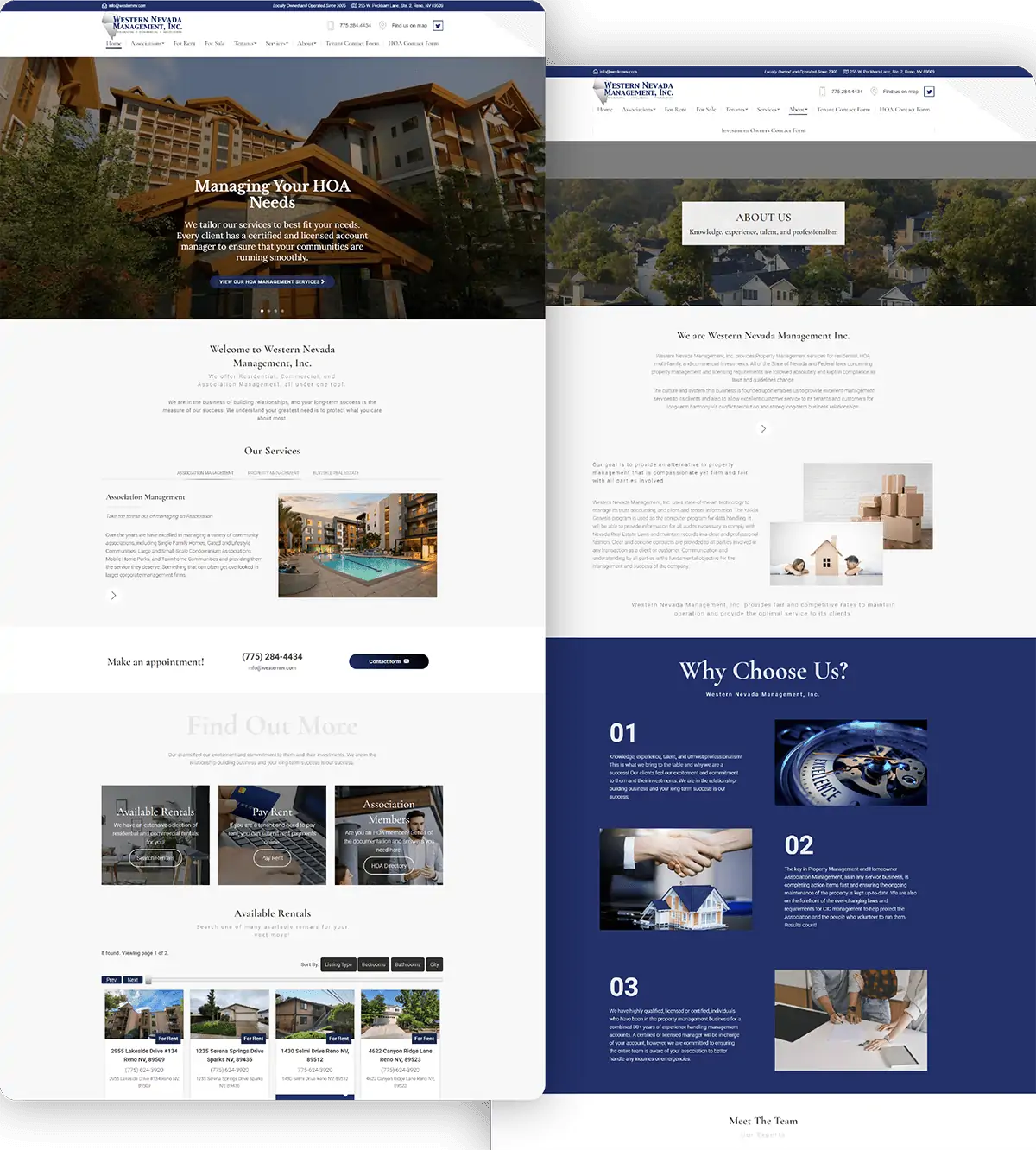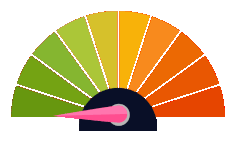 Built from Scratch for Maximum Quality & Performance
Equipping our clients with the most advanced technology in the business.

"They've done an excellent job of integrating the cross-platform. We're very pleased with the services we've received. Moreover, we've had an increase of people asking about our site, our business has increased substantially. The communication is phenomenal and the budget is right on target!"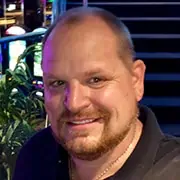 Don Lamers
Western Nevada Management, Inc.